Life Code

Unfortunately one of the things we all have in common is the risk of having a medical emergency at any given moment. With that in mind, QR Life-Code is a system that would provide your Emergency Response Profile to Emergency Responders within minutes or even seconds of an accident happening, which could save your life.

It's a simple system that allows Emergency Response personnel in an accident to get fast and accurate access to important medical information like blood type, emergency contact, allergies, medical conditions & history, personal physician's name & contact, etc. all that known in the first minutes of your emergency can save your life.

The idea is simple; have an App with a database that contains your Emergency Response Profile available in the event you need help in an accident or emergency.
People will fill out a form with all their important medical information. This information is then saved in a database and linked to a personal QR life-code. You will also be able to print a QR life-code ID card directly from your computer or place it on different items through the QR Life-Code website like: key chains, dog tags, stickers, temporary tattoos, t-shirts & technical sport apparel.

This database will be made accessible to Emergency Personnel by scanning the personal QR Life-codes and they will also have the ability to forward that information to the awaiting hospitals.
How it works
Simply use any QR code scanner to access your Emergency Response Profile and share it by email.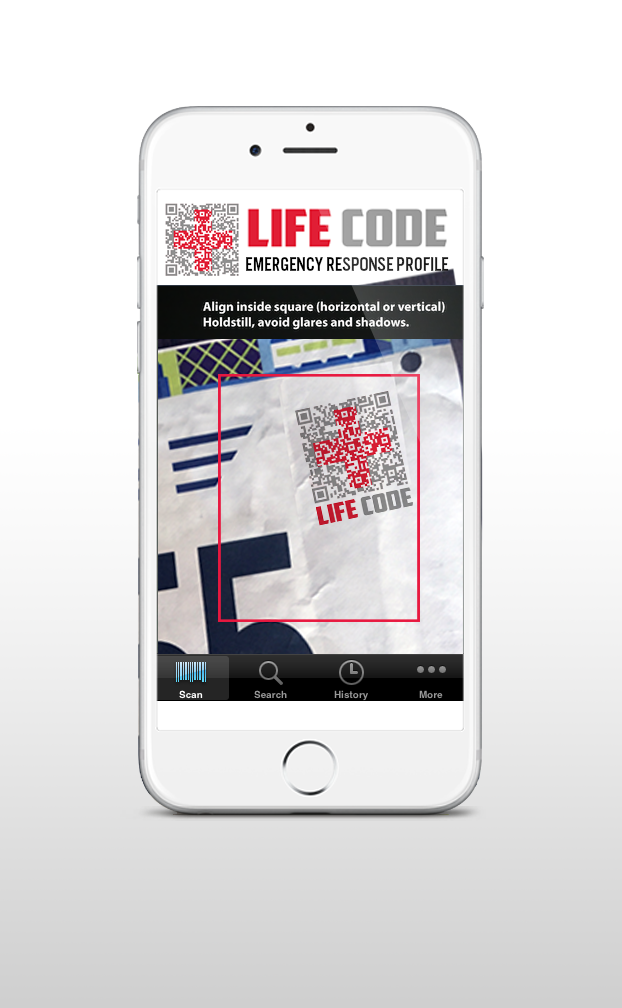 Printable Wallet ID
Other Elements