Kmart

We set out to transform make Kmart into a fashion destination for kids and teens by shifting its perception as a fashion brand and adopting all the traits, actions and products that brands in the world of fashion do.

We created actual fashion shows at local schools in New York and Chicago that would then be transformed into the national TV campaign. The TV launch would then be followed by online ads, and an online catalog combined with a Facebook contest featuring the best cover girl and boy from local schools.

The success of the campaign was such that it prompted Selena Gomez to launch her Dream Out Loud collection, followed by Niki Minaj and finally Adam Levine's fashion line.Sales for Q4 of that year rose 13%.


Cinema 60 sec



TV 30 sec



Pre-roll 15 sec



Social and Digital Campaign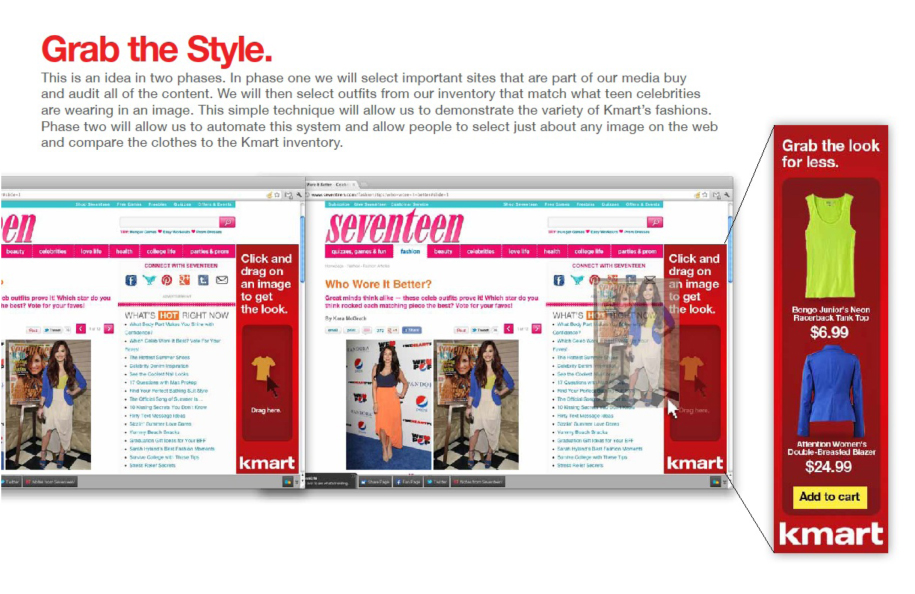 In-Store elements, direct mailers and promotional materal.